The "Qinggou" design of the Buddhist college students won the international "Red Dot Design" award, which can reduce the occupational injuries of cleaning personnel.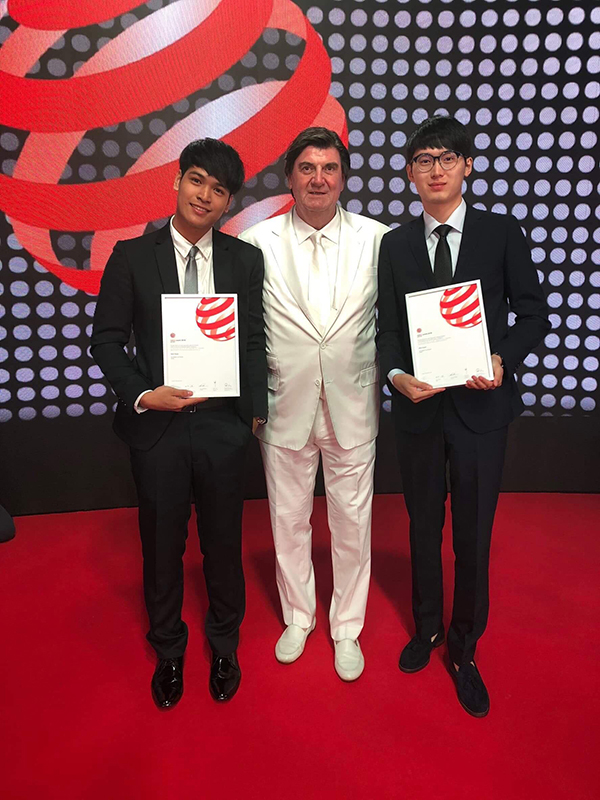 Flooding is a common situation in various parts of Taiwan. The hardest thing is the cleaning team of the Environmental Protection Agency. In the Department of Product and Media Design at Foguang University, two students, Li Yukuan and Luo Chenxi, specially developed and designed the [Qinggou] device in order to reduce the number of times the cleaning staff continued to bend and dredge, and the occupational injuries caused by the years, and won the German red dot design. The concept award was only returned from Singapore on October 2nd.
 
During the design and development period, Li Yukuan and Luo Chenxi also worked hard for the cleaning staff to enter the sewer for a whole day and experienced their hard work. The designed products are actually taken to the cleaning staff for trial use. At the same time, the opinions and suggestions for improvement are used. The cleaning staff appreciates them and hopes to use them in the future, which not only reduces occupational injuries, but also can be completed more efficiently. cleaning job.
 


Professor Lo Yi-ling, who is responsible for guiding the design, pointed out that the students were too complicated in design at the time of design. She believed that good products should be easy to use, so she kept collecting information and correcting it with the students. Sometimes a detail should be corrected. More than 10 times. It is also because of this insistence that the final work can stand out in the fierce competition of 5,640 works in 55 countries around the world, and won the 2018 red dot design concept award that the world-class designers dreamed off.


 
Yang Chao-xiang, president of Fo Guang University, said: "The Department of Product and Media Design" has won numerous design awards at home and abroad every year, which proves that students have unlimited creativity and strong execution. They hope that relevant manufacturers can also make their own efforts and mass production. Students' creative design brings practical benefits.